Welcome to AI Comics - Part 2 of 2 (Comic #2)
Tuesday, June 3, 2014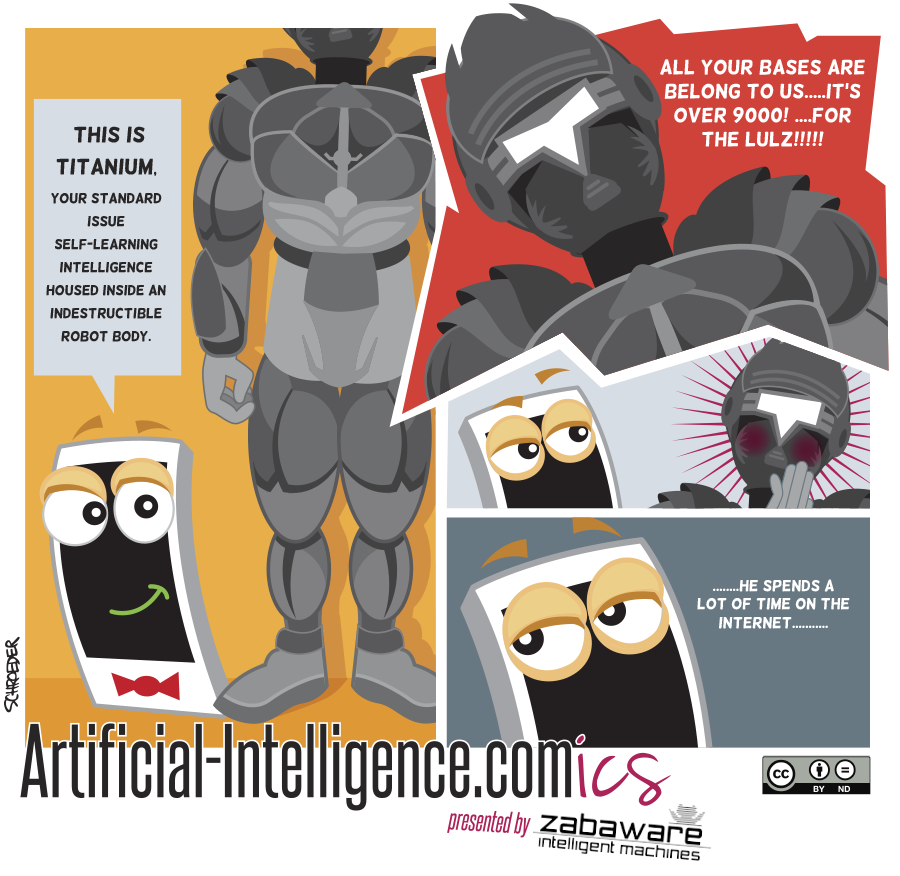 Text Version:
Panel 1: [Hal is standing next to the large robot character]
Hal: This is Titanium. Your standard issue self-learning intelligence housed inside an indestructible robot body

Panel 2: [Closeup of Titanium]
Titanium: All your base are belong to us... It's over 9000... For the Lulz!!!!

Panel 3: [Hal looking at Titanium blushing]

Panel 4: [Hal giving an aside to the audience]
Hal: ...He spends a lot of time on the Internet...

Share This Comic!
Artificial Intelligence Comics
by
Zabaware, Inc.
is licensed under a
Creative Commons Attribution-NoDerivatives 4.0 International License
. This means you have our permission to reprint or share this comic without asking our permission, as long as its unaltered.