Preparing for Turing Test (Comic #3)
Friday, June 6, 2014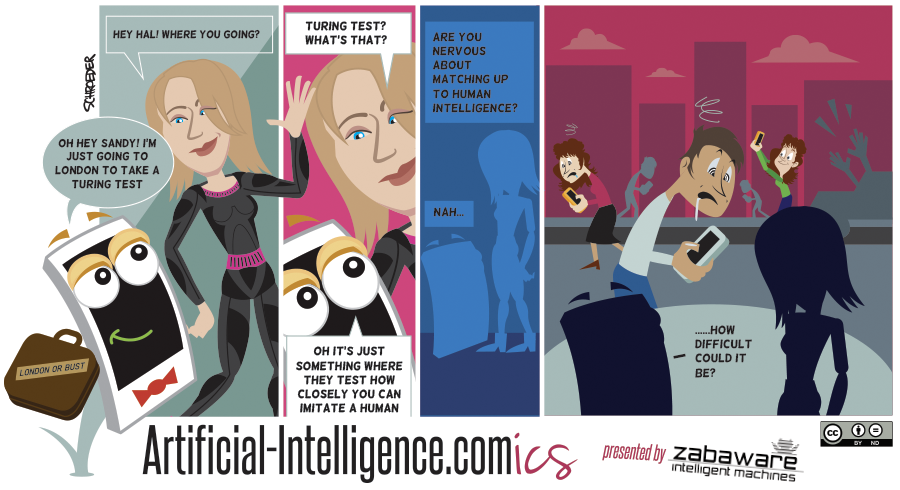 Text Version:
Panel 1: [A new female character with a human looking head and cyborg body suit is walking down the street with Hal]
Sandy: Hey Hal! Where you going?
Hal: Oh hey Sandy! I'm just going to London to take a Turing Test.

Panel 2:
Sandy: Turing Test? What's that?
Hal: Oh it's just something where they test how closely you can imitate a human.

Panel 3:
Sandy: Are you nervous about trying to match up to human intelligence?
Hal: Nah...

Panel 4: [View of the city street with humans acting dumb and drooling over their cell phones as they walk down the street unaware of their surroundings]
Hal: ...How difficult could it be?

Share This Comic!
Artificial Intelligence Comics
by
Zabaware, Inc.
is licensed under a
Creative Commons Attribution-NoDerivatives 4.0 International License
. This means you have our permission to reprint or share this comic without asking our permission, as long as its unaltered.