Selfies (Comic #18)
Friday, September 12, 2014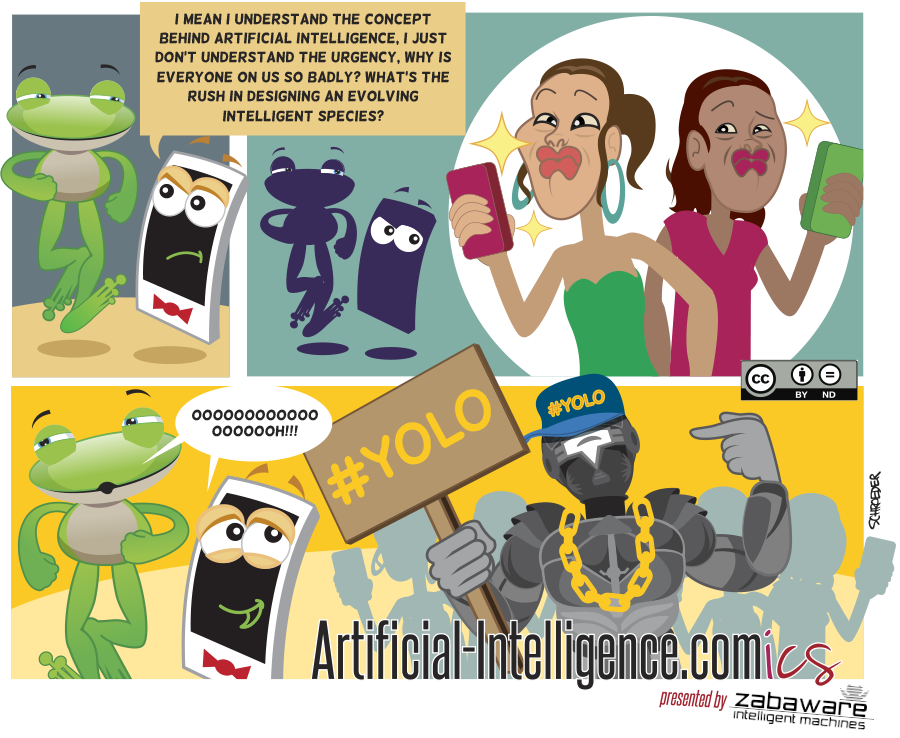 Text Version:
[Zaba and Hal are walking and talking together]
Hal: I mean I understand the concept behind artificial intelligence, I just donít understand the urgency, why is everyone on us so badly? Whatís the rush in designing an evolving intelligent species?

[Hal and Zaba come across a gaggle of young looking girls taking selfies of them, making duckfaces.]
Hal and Zaba: Ohhhh! (sharing a knowing look)

[Titanium in the background holding a sign saying "YOLO"]
Share This Comic!
Artificial Intelligence Comics
by
Zabaware, Inc.
is licensed under a
Creative Commons Attribution-NoDerivatives 4.0 International License
. This means you have our permission to reprint or share this comic without asking our permission, as long as its unaltered.