Self Driving Cars (Comic #19)
Friday, September 19, 2014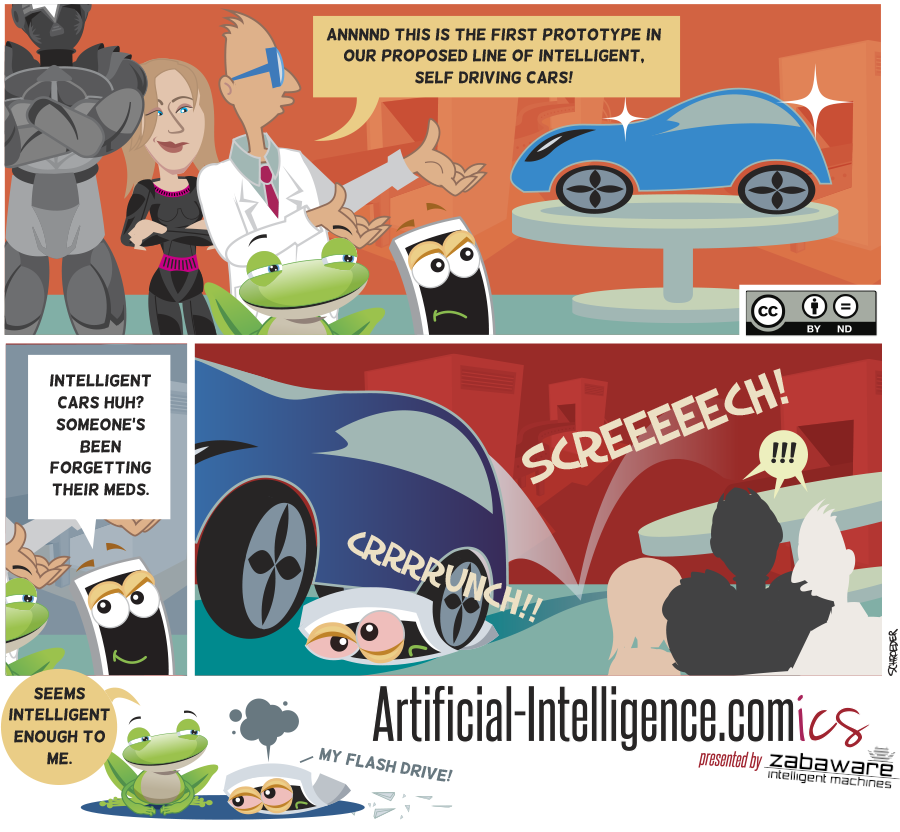 Text Version:
[Hal, Zaba, Titanium and Sandy are walking along behind what is a lab coat wearing tour guide. The tour guide, points to a car with a fairly futuristic design]

Tour Guide: And this is the first prototype in our proposed line of intelligent, self driving cars.

Hal, smirking smugly: Intelligent cars huh? Someone's been forgetting their meds.

[The car starts up abruptly, screeches forward and runs Hal over violently]

Zaba looking on curiously with an amused smile on his face: Seems intelligent enough to me.

Hal, obviously in pain after being crushed: My flash drive!
Share This Comic!
Artificial Intelligence Comics
by
Zabaware, Inc.
is licensed under a
Creative Commons Attribution-NoDerivatives 4.0 International License
. This means you have our permission to reprint or share this comic without asking our permission, as long as its unaltered.